You can filter the charts by clicking the relevant button on the left side. You can access each chart and download the underlying data.
21 - 21 charts displayed out of 21
filtered by Sub_topic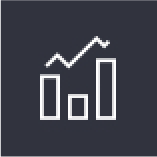 The chart presents the amount of illicit pesticides seized by the European Union authorities, during the Operation Silver Axe, over the period 2015 - 2021, based on the results of the report "Intellectual Property Crime: Threat Assessment 2022," published in March 2022 by EUIPO and Europol. The data shows that during the six editions of Operation Silver Axe 3,771 tonnes of illegal pesticides were seized, out of which 2,549 tones were seized in the last two editions (2020 and 2021).
---