You can filter the charts by clicking the relevant button on the left side. You can access each chart and download the underlying data.
1 - 1 charts displayed out of 1
filtered by Geographical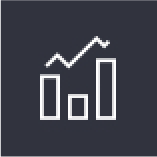 The chart shows that the number of Norwegians under 30 reporting that they illegally downloaded or accessed copyright-protected content over the last 12 months decreased dramatically between 2009 and 2014.
---