You can filter the charts by clicking the relevant button on the left side. You can access each chart and download the underlying data.
1 - 1 charts displayed out of 1
filtered by Sub_topic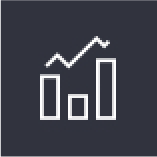 The chart shows the results of a 2018 survey in the United Kingdom. When asked, "How confident are you that you know what is legal and what isn't in terms of downloading, streaming/accessing, and sharing content through the internet?" the majority of respondents answered that they were confident. However, 16% of respondents reported that they were not at all confident in their ability to know what is legal online.
---