The crackdown on terrorism has emerged as the cutting-edge for issues arising from the global reach of Internet platforms, large and small.
National governments have laws and law-enforcement bodies. But terrorism is quite often global – with operations in one country being planned to disrupt life in another. The Internet provides a convenient network for terrorists to share content, recruit and even communicate across borders – unless they are prevented from doing so. The result is an evident need to cooperate globally.
Since 2015, the European Union has pursued a largely voluntary approach. It set up the EU Internet Forum, a yearly gathering where platforms and anti-terrorism organisations – led by the European Union Agency for Law Enforcement Cooperation (Europol) – exchange information and coordinate action in the fight against terrorism. Under this umbrella, the platforms themselves have jointly created a "database of hashes," which today holds more than 200,000 pieces of content – all of it banned. This allows content, once removed, to stay offline. And it helps prevent the spread of content removed on one platform from proliferation on another.
But is it yet enough? At the request of European governments, the European Commission has proposed a new regulation on preventing the dissemination of terrorist content online (2018). This 39-page proposal would create a single unified law in all 27 European Union member states, if approved. The law would codify a procedure for notifying terrorist content across border – and impose a one-hour takedown requirement for content notified by judicial order.
Additional content on the fight against incitement to terrorism is available on the World Intermediary Liability Map (WILMap), led by the Center for Internet and Society at Stanford Law School.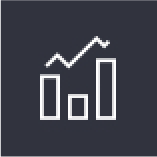 The chart shows that the fraction of removed videos which receive less than 100 views before being removed has increased significantly and consistently since the first quarter of 2017. As the original source does not provide explicit data, this chart presents approximate values.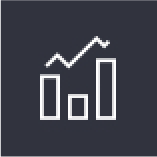 This graph shows the top 10 platforms linked to Islamic State accounts and top 10 platforms linked to other Jihadist accounts on Twitter. The data shows that YouTube was the preferred platform for both types of accounts. Interestingly, Facebook was not in the top 10 for Islamic State accounts but was number 2 for other Jihadist accounts.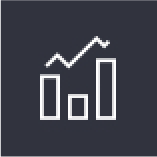 The chart compares the number of tweets, retweets, and mentions achieved by ISIS accounts compared to a randomly sampled set of users, based on data collected from Twitter. The random sample of users received significantly more retweets and mentions per account. The random sample also received more retweets and mentions per tweet, but the difference there was much smaller.
---